https://blackamericaweb.com/2018/04/16/little-known-black-history-fact-flora-batson/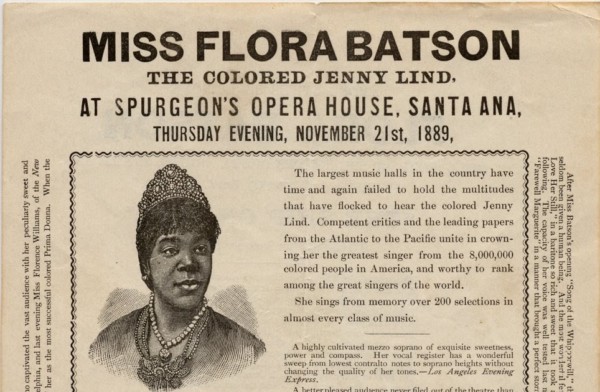 Flora Batson (1864 - 1906) was a phenomenon in her day. Her nickname was "Double-Voice Queen of Song" because of her soprano-baritone range. A contemporary of Jenny Lind, she toured like her rival and filled music venues around the globe.
Born in D. C. on April 16, 1864, her career began humbly with church singing. It progressed from there. Discovered by John C. Bergen, the manager of the all-Black Bergen Star Concert Company, they worked together and eventually wed. It was an interracial marriage and the tabloids never let up on that fact, or as it was quaintly called "curiosity."
Her career expanded as she performed around the world, including singing before Queen Victoria and Queen Liliuokalani of the Hawaiian Islands. Widowed and remarried, as musical tastes changed, Flora turned to giving recitals for philanthropic causes and for churches.
Having come full circle in her life, she passed at the young age of 42 in Philadelphia on December 1, 1906.