Some biggies in the music and news industries took their leave of the mortal coil last week.
Bobby Taylor,
the Motown singer and producer who discovered the Jackson 5, NOT Diana Ross, as the myth goes and
Jim Vance
, a pioneer in local D. C. news.
Taylor was 83 years old at the time of his passing, and was the man who introduced the Jackson 5 to the world. Diana Ross was the known face that was used to boost interest in the new group to the public, but it was lesser profiled Bobby Taylor who cracked the band. To his own fame, he was a noted record producer and part of the group,
Bobby Taylor and the Vancouvers.
R. I. P. Mr. Taylor.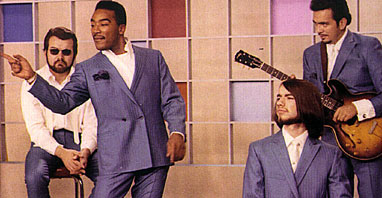 Newscaster
Jim Vance
was a contemporary of
Ed Bradley
,
but never made the leap to reporting network news like Mr. Bradley. Mr. Vance made his stomping ground the D. C. area for over 40 years. Not a happening there escaped his reporter's eye. The last public appearance I recall seeing him at was the televising of the dedication of the mural on the side of Ben's Chili Bowl in Washington. The painting memorialized the stars and politicians who'd eaten there. He looked frail then as he was fighting cancer but he still wanted to part of the news. Mr. Vance was 75. R. I. P. Mr. Vance.