Today, because of all the July 4th hoopla, I thought I'd delve into more funk bands. Again, they are just a few of the talented groups that are dear to my heart. These, and so many more, are the soundtrack of my life. So, without further ado, I give you
LAKESIDE
and
SLAVE
.
LAKESIDE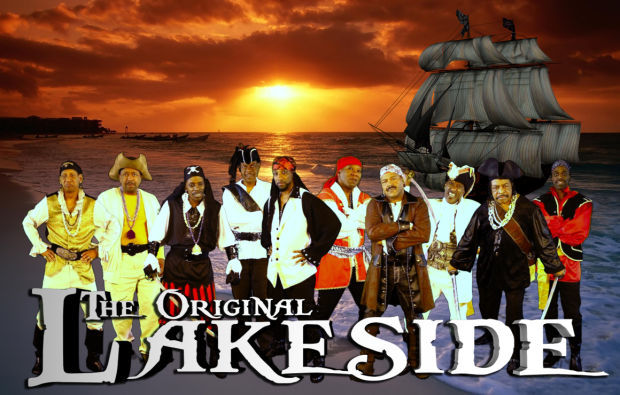 The above photos show the group in then and now poses. The outfits? They are the canvas for their biggest, greatest hit
Fantastic Voyage
. And that is a freakin' great song. Hailing from the tri-sate area of Ohio-Indiana-Kentucky, the band is the result of the merging of two former acts, The Nomads and The Montereys. Remarkably, they have been together since '69, continue to perform and are scheduled to be performing in my area on August 17th at the Dell in Philadelphia. The bill will include
Sheila E
,
Dav Koz
,
Larry Graham
of
Graham Central Station
and
Slave
, the other enduring band profiled on this post.
Listen to the magic of Lakeside and you can't sit still. If you do, you better check your pulse because you are probably DEAD! Also, notice that there is NO LIP SYNCING! Actual instruments are used. Plus, as you know by now, my favorite part of a funk band is heard loud and clear. THE BASS! Oh, and peep those boots. Pirates gotta pirate.
https://www.youtube.com/watch?v=-1YjmXSyHa8
SLAVE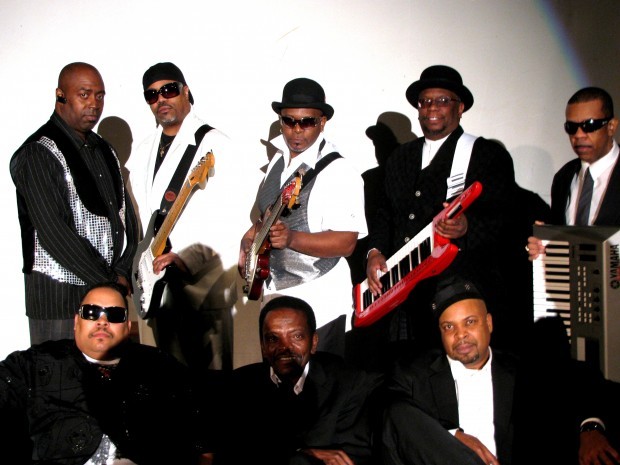 An Ohio funk band.
Phew! Those then and now photos. I think they have more 'tude now then back in the day. Those shades and those expressions. Front man
Steve Arrington
,
known for using the electric trumpet,
broke out on his own in 1982 to form
Steve Arrington's Hall of Fame
to become a successful solo act. Along with
Nobody Can Be You but You
, his biggest, infectious hit was
Weak at the Knees
. And yes. That song was a smash waaaaaay before
Straight Outta Compton
used it.
Sadly, the guy who played BASS (
Mark Adams
) was murdered in 2011 (sniff!) just as the band was pushing for a big comeback. Also, another member, guitarist Mark "Drac" Hicks died the same year. Otherwise, through numerous comings, goings, regroupings and disputes, the group has stayed together and still performs. Their immortal hits are
Just a Touch of Love
,
Slide
,
and
Watching You
. Again, musicianship, no lip syncing and actual instruments. Listen some more
Good god. I used to sneak and watch all these acts on the old
Don Kirschner's Rock Concert
or
Midnight Special
with
Wolfman Jack
when I
was a precocious kid.
https://www.youtube.com/watch?v=D3ZdRU8iiw0
- Just a Touch of Love
https://www.youtube.com/watch?v=A6z-zRKA-Os
- Slide
https://www.youtube.com/watch?v=rOVFbLs3EFE
- Watching You
Steve Arrington
then
now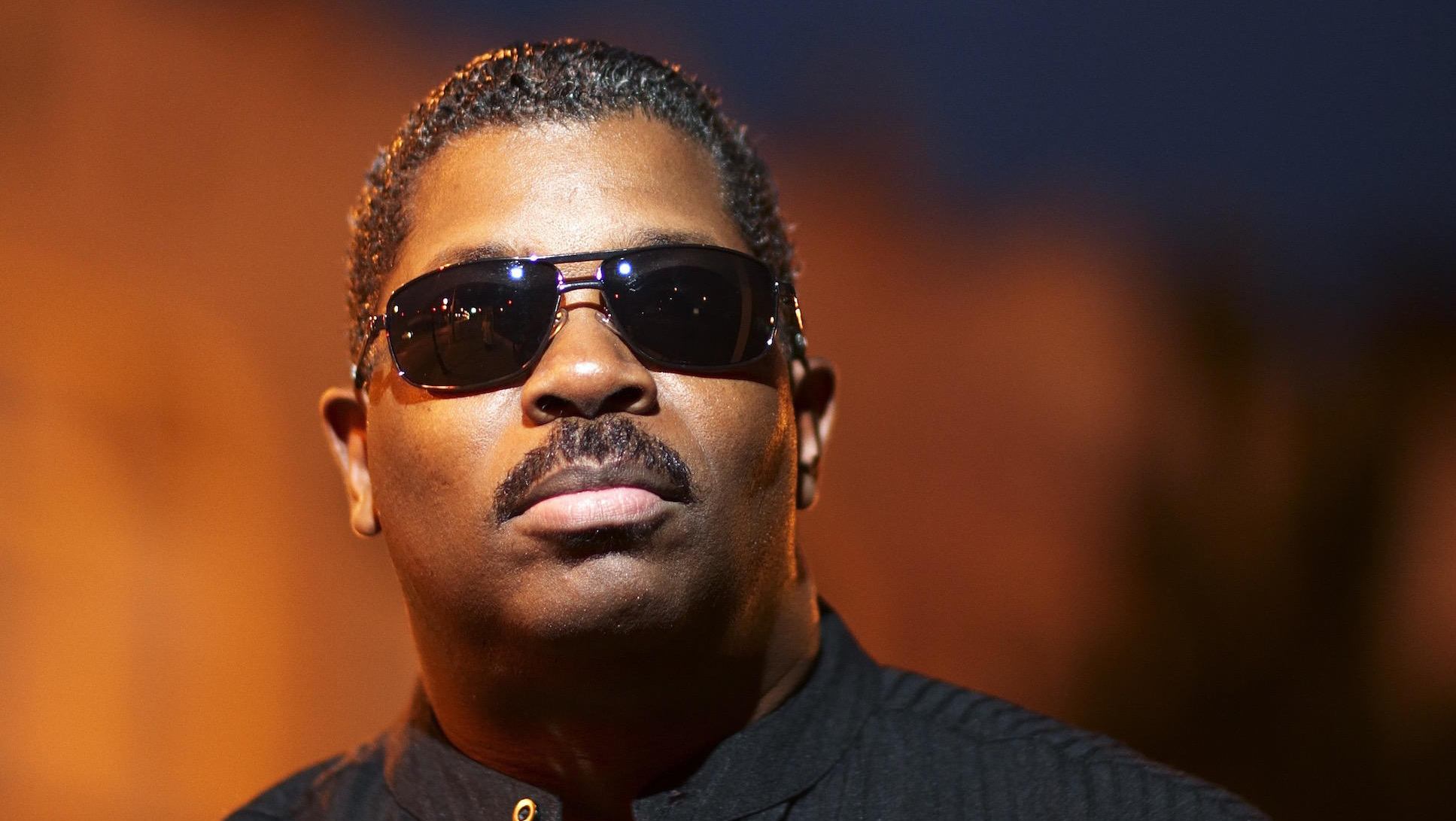 https://www.youtube.com/watch?v=_nfrQuKZ1UQ
- Weak at the Knees
Listen. Hear. Feel this music.
It gets in your being. I could move my body to this instead of standing in one spot looking too cool to crease my dress.
Don't mind me.
I gotta go dance. Bye. Happy 4th!